Thanks for asking, but no, our ship didn't get lost at sea. We've just been focusing on one of our other Zazzle galleries,
Artful Animalz
and trying to build it out so it will be as robust and see worthy as
FUNauticals.
But now we're pleased to announce the newest addition to our
FUNauticals
family of designs with the introduction of our
Blu-Mist™
brand.
If you're a sailing fan, nautically-minded, or just have a keen eye for breezy cool design, you might recognize this graceful, minimalist, charcoal-style brush stroke suggestion of spinnaker sail, as our signature icon — a happy component of our online avatar. It's true. But now we've given it a well-earned promotion. Hey, sometimes there are little gems out there sitting right underneath your nose, and it just takes a while to sniff them out. Aah, nothing like the smell of salt air and sea foam on a beautiful day!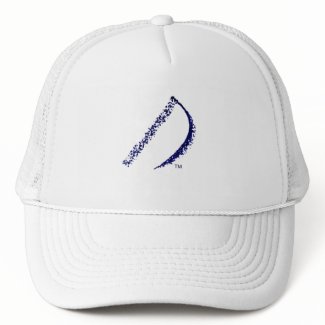 Blu-Mist™_Spinnaker Sail
by
FUNauticals